Security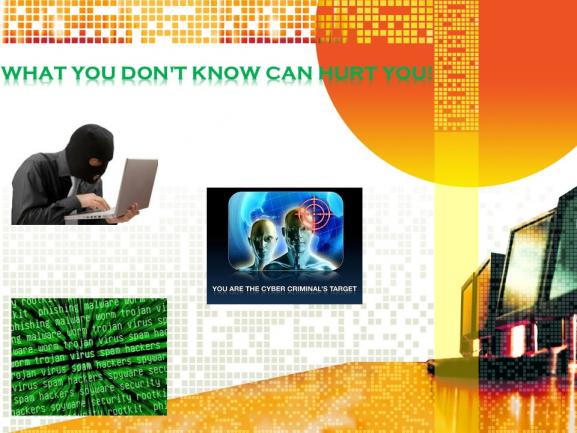 Our department is the caretaker of a great deal of information, some of which is very sensitive in nature. As more and more information is put on the network or on the web, we must be increasingly careful about protecting that information.
Everyone in the department should do their best to ensure the security of technology systems and the data therein. You can do so by observing the following tips:
Use strong passwords. We encourage department employees to select and use strong passwords for all systems they access. Guidelines for strong passwords are provided here.
Protect your passwords. Do not say passwords out loud. Do not share your password with anyone. Each user should have his/her own account for each system he/she uses. If you do not have an account for a system you need, contact one of the support staff listed above. NetID passwords should not be shared even with a supervisor, as they provide access to personal information that should not be shared.
Safeguard sensitive personal information, especially Social Security number. Do not ask for SSNs over the phone or through email, and discourage students from providing such. Shred any printed material that includes sensitive data. 
PASSWORD
Many of the systems used by the University and within the department use the University NetId and password.  Some systems that we use employ different passwords, and it can be confusing to keep track which programs use which passwords. The following grid provides guidance to make the distinctions clearer.
System
Password Used
Password Reset Process
Notes

Windows Network
Google Apps (Mail, Calendar, Drive)
Web-Based Department Programs/Databases
Financial Access+
GMS

NetId and Password
Within password.georgetown.edu, go to Manage Accounts
Password is caSe SenSItive
Facility Center
Facility Center password
Contact Tony Kollath

Password should be entered in UPPERCASE

Contact Tony Kollath if you have difficulty entering your password; multiple incorrect password entries will lock your account and require UIS intervention

Conference Programmer
Conference Programmer password
Contact Tony Kollath
 
EMS
EMS password
Within EMS, go to File/Change Password
 
Dossier
Dossier Password
Contact Tony Kollath