#EnergizeGU Hunt

Looking for a fun afternoon out around campus? Join our #EnergizeGU Treasure Hunt, and learn about our sustainability initiatives around campus! First 50 Hoyas to complete the hunt correctly will win a free Grande drink from Starbucks (courtesy of Hoya Hospitality).
Ready? Scan the QR code below, or click the button to get started.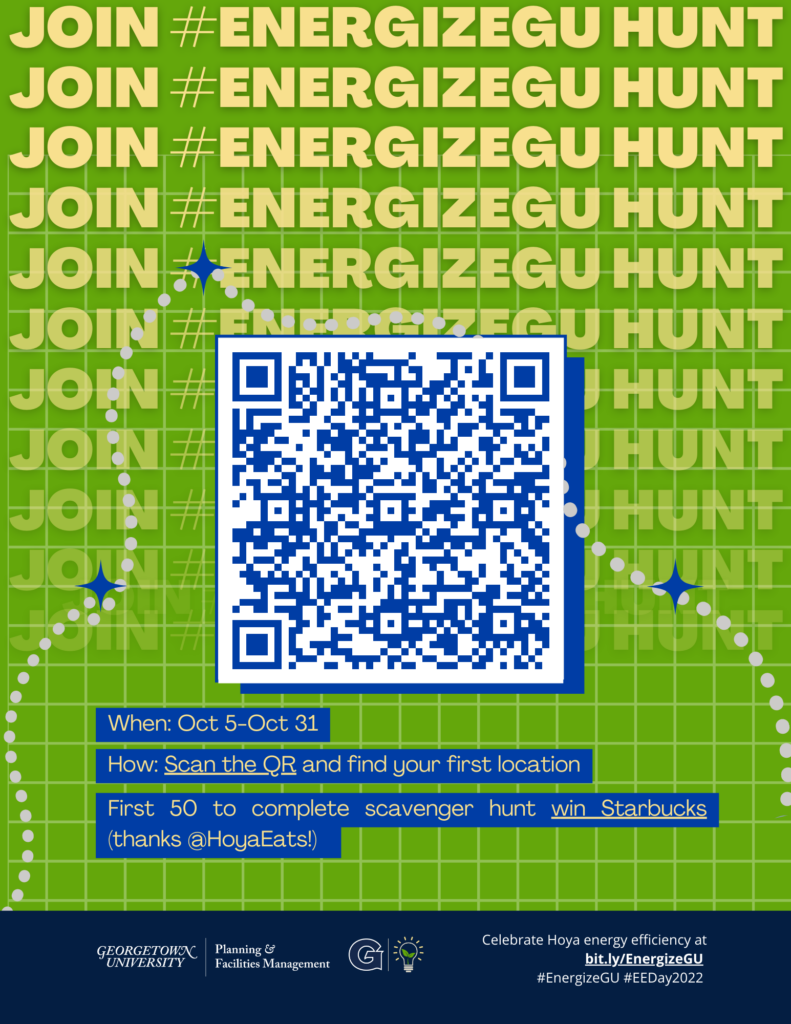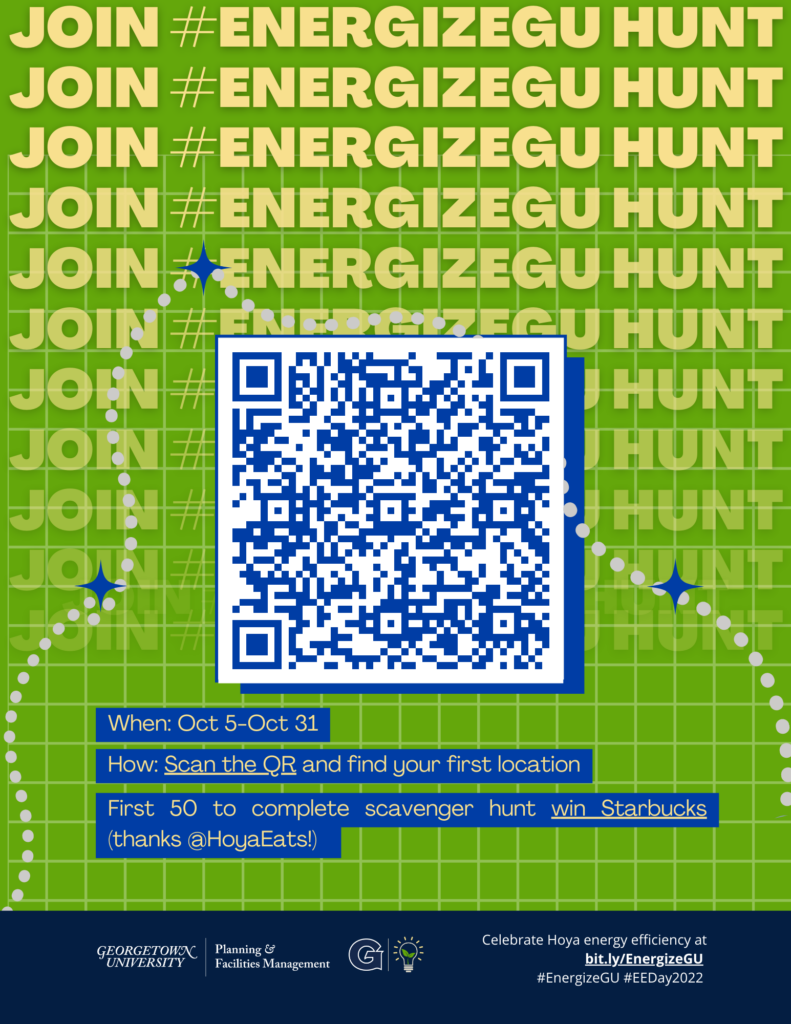 Rules:
Participants must have a Georgetown e-mail address to participate.
To win, at least 11 questions must be answered correctly.
Winners will be contacted within 3-5 business days about their results and potential prize collection.
Each participant can submit one entry at a time, and will be allowed to try again if they have not answered enough questions correctly.
Winners will receive 1 (ONE) Starbucks voucher each, courtesy of Hoya Hospitality. This is limited to the first 50 participants who have answered at least 11 questions correctly. Terms and conditions of each voucher can be found on the vouchers themselves.
All judging decisions are final.