Campus Planning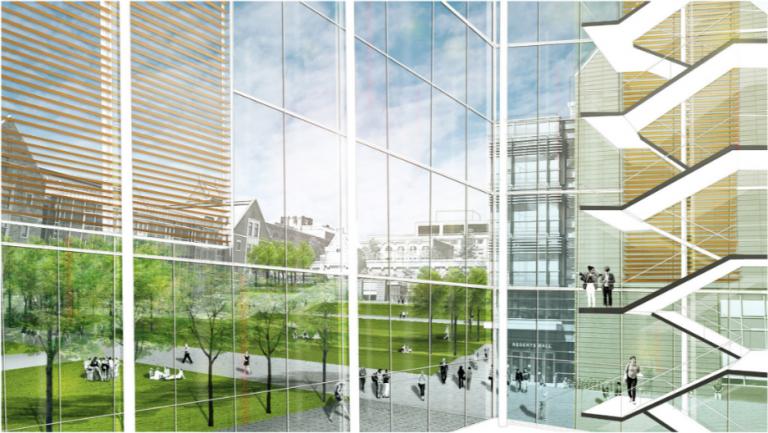 The Georgetown University Campus Plan 2017 – 2036 was unanimously approved by the District of Columbia Zoning Commission on December 1, 2016, with support from the Georgetown Community Partnership, Citizens Association of Georgetown, Burleith Citizens Association, Foxhall Community Citizens Association, and the Georgetown University Student Association. The Plan represents the collective and collaborative work of University administrators, faculty and staff, student representatives, and community leadership to arrive at a twenty-year consensus plan for Georgetown's historic main campus.
The twenty-year term of the Campus Plan is unprecedented for Georgetown University. The consensus nature of a Campus Plan of this magnitude serves as a model for town-gown relationships not only in the District of Columbia, but throughout the nation. Yet while the Plan is ground-breaking in many respects, its fundamental principles are well established and reflect the goals set forth in the 2010 Campus Plan, and its foundation is built upon the successful and dedicated work that has been undertaken by the Georgetown Community Partnership since the current Plan's approval in 2012.
The twenty-year term allows the University to think more broadly in terms of envisioning the future of the campus, and provides members of the community with additional certainty and understanding of the University's key priorities and commitments. To this end, the 2017 Campus Plan sets forth a predictable yet flexible framework that acknowledges the positive effects that have been realized on campus and in the surrounding neighborhoods through the implementation of the 2010 Campus Plan, and seeks to carry them forward to continue the meaningful and results-oriented progress that has been achieved in addressing campus impacts. At the same time, the 2017 Campus Plan reflects a long-term vision for the campus that embodies Georgetown's core mission, responds to academic and health-care imperatives, supports the needs of faculty and staff, and provides an environment for students that fosters their personal, intellectual, and spiritual growth – all within the broader context of a harmonious relationship with the surrounding community.