What is the process?
Lauinger Library
After celebrating its 175th anniversary, the University continued to promote "Wisdom and Discovery in a Dynamic World" with the construction of a new library, which opened in 1970.

Hariri Hall
The home of the McDonough School of Business, under construction in 2008.

Kober-Cogan Demolition 2018
---
To start a project, go to the Georgetown Project Initiation page and fill out a Georgetown Project Initiation form. Requestors must provide information regarding the project, including the funding source (inclusive of all tags) and budget limitations.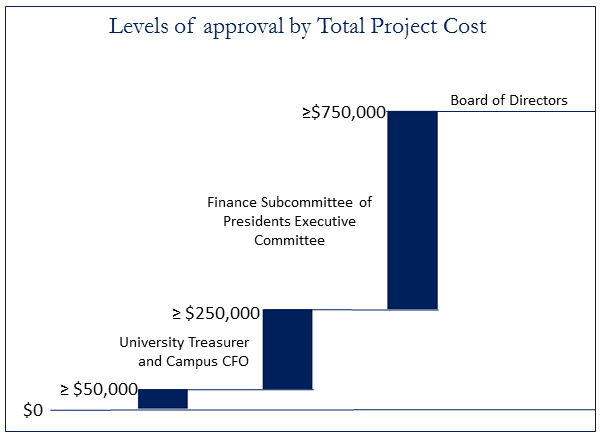 Projects typically involve the reconfiguration of space (for example, the insertion or removal of a wall to divide or enlarge an office). Projects above $50,000 require a Tollgate which is a document that defines the scope, requirements, schedules, budget, justifications, risks and mitigation efforts and funding source (including additional operating expenses if needed) for a project. The Tollgate document is the authorization mechanism as the document must pass through the following levels of approval dependent upon total project value (design, construction, and associated costs).
Facilities Management performs routine maintenance as well as repairs on equipment. They offer a list of services at additional service rates if desired. For facilities services that do not require space reconfiguration, please visit the Facilities Management page.